Puppet Innovation Labs
Secret incubation projects and all that fun stuff.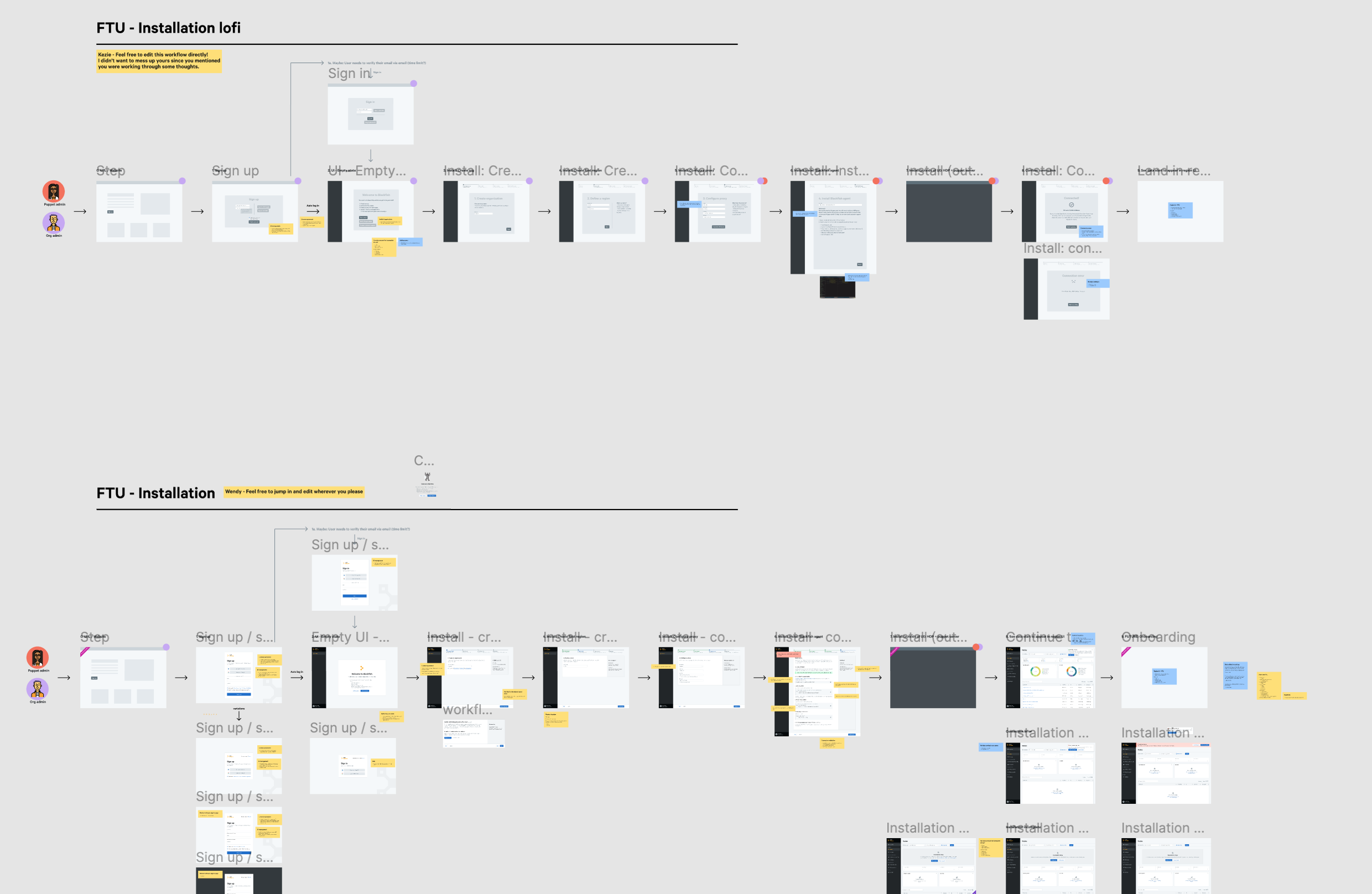 The (Secret) Project
Working with the Puppet Innovation Labs to go from concept to customers in a matter of months.
Details
COMPANY: Puppet
ROLE: UX design
TEAM: UX: Cat Rayburn (lead), Wendy Oh. Engineering lead: Femi Oluwufemi. PM: Nicole Joe.
TIMELINE: Varies per project. Under 6 months for limited availablility MVPs.
TOOLS: Figma and so many virtual sticky notes (Miro + FigJam) plus not so virtual paper.
MADE TO THE SOUND OF: A whole lot of kpop.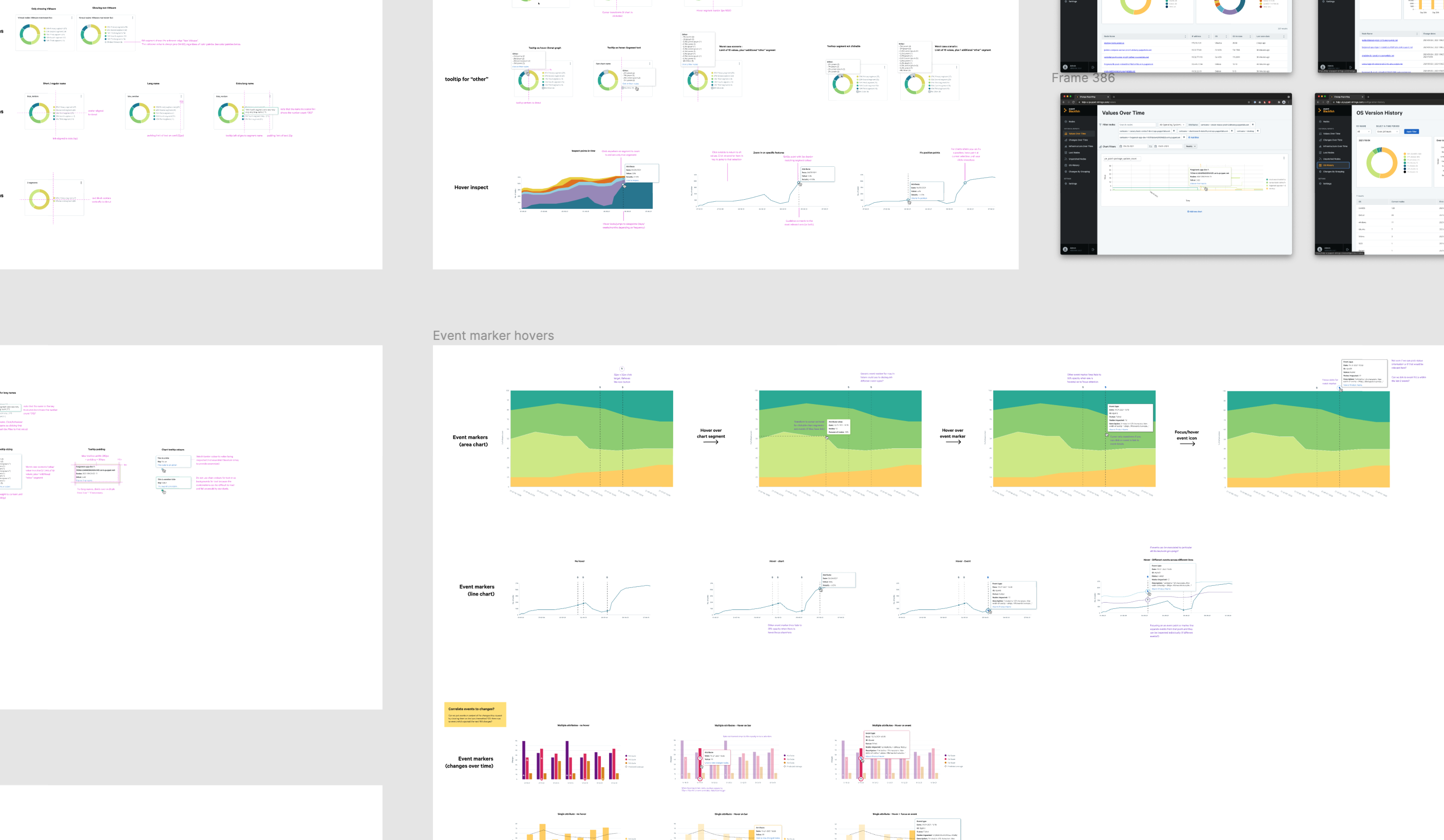 The Challenge
This is ongoing, ever evolving work and I can't show too much yet. Suffice to say, I design end-to-end to help take projects from incubation to paying customers. My work involves:
Creating tooling to reduce hours of pain and manual work for users.
Fast delivery cycles on live projects, conducting research and iterating based on beta customer feedback.
Balancing user needs with business concerns on tight timelines to deliver MVPs based on lean principles; aiming not for perfection or a single building block but a valuable, steel thread that can stand on its own.
Leading features and collaborating with a crossfunctional team to address user needs while limiting scope to meet time constraints.
Learning new skills on the job, including helping design:
Interactive data visualisations.
Alert & notification system, considering the experience beyond a single UI or tool.
A custom Slack bot.
Optimised onboarding flows.
Enterprise user management and RBAC system.
Software as a Service (SaaS).